Concept album by Katre: Encounters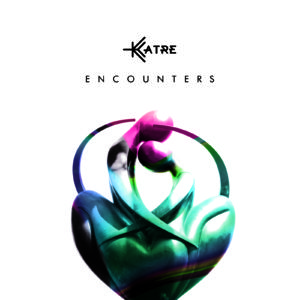 We are happy to share with you the details of Katre's debut album Encounters.
Encounters focuses on the concept of existence and supported musically by a continuation of sound. By applying the ebow on electric and fretless guitars, we sustain the sound, and in doing so we combine the techniques of the west and the eastern culture, in which we grew up.
Inspired by the stages that span conception and birth, to growth and self-awareness, the album explores these ideas through Existing and Existence. The title of the album invokes Ercan Kesal's expression "the unrelated details give our lives a meaning" and the songs an extension of Erkan Oğur's, statement "I cannot compose humoresques. Regardless of what I carry out, the result is only about the melancholy of being. We cannot cheer you up, but only help you be."
The album will contain the following tracks, all of which are instrumental and composed by Hasan Koç:
Track 1: (Existence I) – Underwater World (Special guest Erkan Oğur)
Track 2: (Existence II) – Mettle
Track 3: (Existence III) – The Breath Part I
Track 4: (Existence IV) – The Breath Part II
Track 5: (Existing I) – Bond
Track 6: (Existing II) – It is All New
Track 7: (Existing III) – Blurry Paths
Track 8: (Existing IV) – Heaviest Leaves
The album is recorded, mixed and mastered in 24/7 Studios in Rostock Germany by Enrico Wolf and Hasan Koç. The drums were tracked in Ozan Demir Studios in İstanbul and edited by Ediz İre. The album cover was designed by Dragana and Aleksandar Veselić in DOT studios in Bosnia and Herzegovina. Click here to see the album cover in detail.